Computed tomography
128-section / rotation tomography, with modern radiation dose reduction technologies, resulting in a high-quality examination. Read more about Computed Tomography in the doubts section.
MRI
Digital device with dedicated coils, for greater comfort and image quality. The tube has a larger opening for patient comfort. Read more about MRI in the doubts section.
Digital Radiography
Digital device, for better image quality and shorter image processing time.
Angiotomography
Abdominal aorta
Thoracic aorta
Upper abdomen
Skull arterial
Lower limb arterial
Upper limb arterial
Pelvic artery
Neck material
Chest artery
Pulmonary artery
Coronary
Upper abdomen venous
Skull venous
Lower limb venous
Upper limb venous
Pelvic venous
Neck venous
Thorax venous
Pulmonary venous
Computed tomography
Upper Abdomen
Total Abdomen
Forearm
Coxofemoral Joint
Ear-jaw articulation
Sacroiliac Joints
Assessment of calcium score
Bowl
Arm
Calcaneal
Cavum
Clavicle
Cervical spine
Column – Dorsal
Column – Additional Segment
Sacred Loin Column
Rib
Elbow
Thigh
Skull
Dacryocystotomography
Scanometry
Sternum
Face
knee
Myelography
Hand
Shoulder
Ear (Mastoid)
Pelvis
Leg
Neck
Prostate
Fist
Foot
Hip
Sacrococcyx
Face Breasts
Turkish Saddle
Ankle
Chest
Urinary Tract (urotomography)
Orbits
Computed Tomography-guided percutaneous drainage
Virtual Endoscopy by Computed Tomography
Puncture for introduction of contrast
Three-dimensional reconstruction of any organ or region
Angioresonance
Abdominal aorta
Thoracic aorta
Upper abdomen
Skull arterial
Lower limb arterial
Upper limb arterial
Pelvic artery
Neck material
Pulmonary artery
Upper abdomen venous
Skull venous
Lower limb venous
Upper limb venous
Pelvic venous
Neck venous
Pulmonary venous
Magnetic Resonance Arthro
Magnetic Resonance Colangio
Magnetic Resonance Imaging:
Upper abdomen
Total Abdomen
Forearm
Coxofemoral Joint
Sacroiliac Joint
Ear-jaw articulation
Bowl
Skull Base
Scrotum
Arm
Calcaneal
Clavicle
Cervical spine
Dorsal Column
Lumbosacral Spine
Morphological and functional heart
Morphological and functional heart + perfusion + stress
Morphological and functional heart + perfusion + myocardial viability
Whole body
Ribs
Elbow
Thigh
Skull
Skull with Tractography
Finger
Fetal
Liquoric Flow
Pituitary gland (Turkish saddle)
knee
Larynx
Hand
Neurography
Shoulder
Ear (mastoids)
Pelvis
Leg
Neck
Brachial Plexus
Lumbosacral Plexus
Fist
Foot
Penis
Hip
MRI-Cholangiography
RM-Dacryocystography
Sacrococcyx
Sacroiliac
Face sinuses (SAF)
Ankle
Chest
Orbits
Acute Abdomen
Simple Abdomen
Adenoids
Forearm
Acromioclavicular Joint
Coxofemoral Joint
Scapular / humeral joint
Sternoclavicular Joint
Sacroiliac Joint
Ear-jaw articulation
Tibiotarsal Articulation
Bowl
Arm
Calcaneal
Cavum
Clavicle
Cervical spine
Dorsal Column
Functional Lumbar Spine
Lumbosacral Spine
Scoliosis Column
Heart and Base Vases
Ribs by Hemitorax
Elbow
Thigh or femur
Skull
Scanometry
Shoulder blade
Skeleton
Sternum
Face
knee
Hand or Fingerprints
Bone Age Hands and Fists
Shoulder
Orbits
Face Bones
Patella
Foot or toes
Leg
Fist
Sacrococcyx
Face Breasts
Turkish Saddle
Chest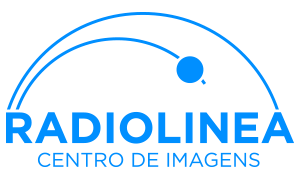 SGAS 616 - AV. L2 SUL Conjunto A - Lot 116/117 Block B - Rooms 10/13 Centro Clínico Linea Vitta Brasília - DF